Millgate Cottage is a family run business with two generations living on the property.
The Temkin family came to the Midlands in 2001. At that time Millgate consisted of only two bed and breakfast units and The Glass Studio. Due to the many talents in the family, Millgate has since expanded in all directions. With the recent arrival of Jean's son Chris Moon, Millgate Cottage is set to grow even further.

Jean Temkin is the person whose voice you are most likely to hear on the phone when making bookings. Jean writes freelance for various publications and is also one of our resident authors and artists at Millgate Cottage.

Ben Temkin keeps his finger on the pulse of the various activities at Millgate Cottage, while also juggling a career as a writer. Ben is Millgate Cottage's other resident author and artist.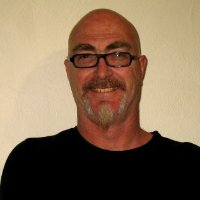 Chris Moon is Jean's son and an accomplished freelance cartoonist and illustrator. Chris maintains the gardens and property whilst handling Inkeeper duties at The Crafty Mole pub.