One of the Midlands' best kept secrets, The Crafty Mole is Balgowan's local country pub. We specialise in a range of craft beers from local Midlands breweries like Nottingham Road Brewery, Lions River Brewery , Clockwork Brewers and Doctrine Brewing.
We have a vast selection of vinyl and Chris spins selected genres setting the theme for a good pint – like our Prog-Rock Sundays.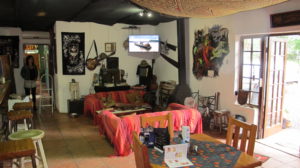 Contact Chris on 082 6880270 for inquiries and bookings.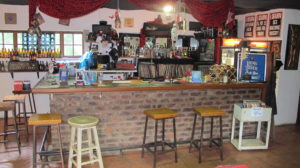 Enjoy a game of pool or a round of putt-putt, take a stroll in the gardens and make a wish at our wishing well, relax with a tasty craft beer in our beer garden or kick back, snooze in front of the fire. Pub grub available.
The Crafty Mole is a perfect venue for a private party, small conference or product launch with a fully equipped kitchen available.

Opening hours
We have a very casual set of pub opening hours, we are always available for the dispensation of a pint or two, best bet is to phone Chris (0826880270) before arrival as he may be busy elsewhere around Millgate.
Thursdays: 4.30 p.m. – 9 p.m.
Fridays: 4.30 p.m. – 9 p.m.
Saturdays: 12 noon. – 8 p.m.
Sundays & Public Holidays: 10 a.m. – 4 p.m.After 5 – please phone.
The Crafty Mole: Light pub related meals are available. Breakfasts required before 10 a.m. are available but please arrange before hand.
We are closed on Mondays and Tuesdays (unless a public holiday or venue booking. otherwise phone ahead and arrangements can be made)
Contact Chris 082 6880270 for inquiries and bookings.