The Glass Studio is our onsite gift emporium, featuring locally crafted giftware ranging from wooden toys, funky costume jewellery, clothing, glassware , quilting and decor items.
Recycled and up-cycled glassware, ornaments, cheese platters and mobile are our glass studio's specialities. We also have a super range of stained glass mobiles, ornaments, lamps and miniature greenhouses.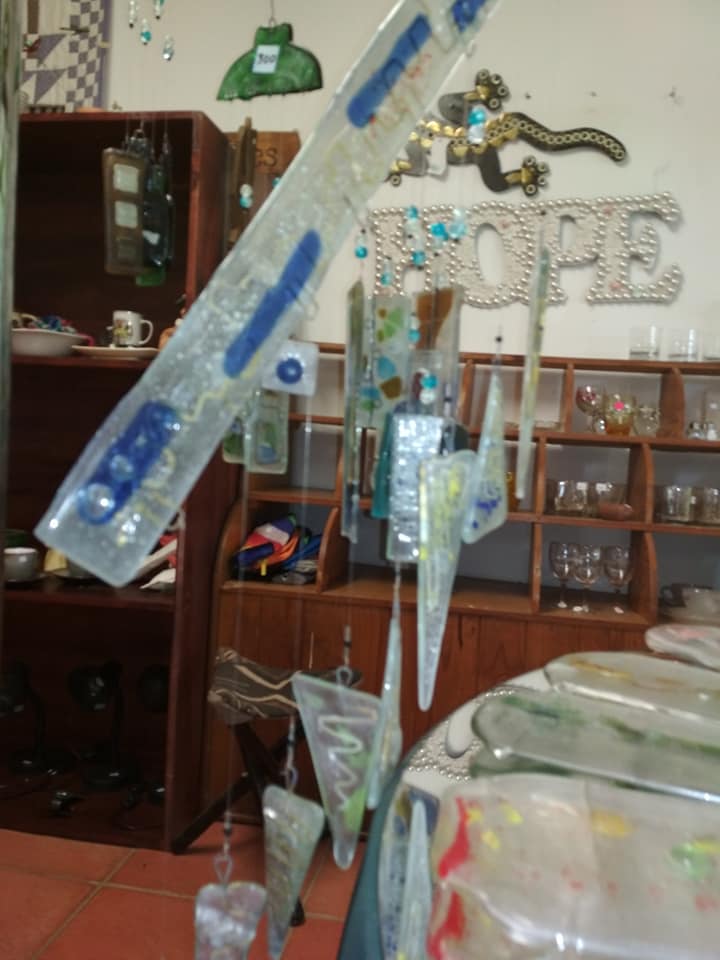 Ready-made pieces can be purchased from our shop. We also have unique slumped class items for sale in our shop.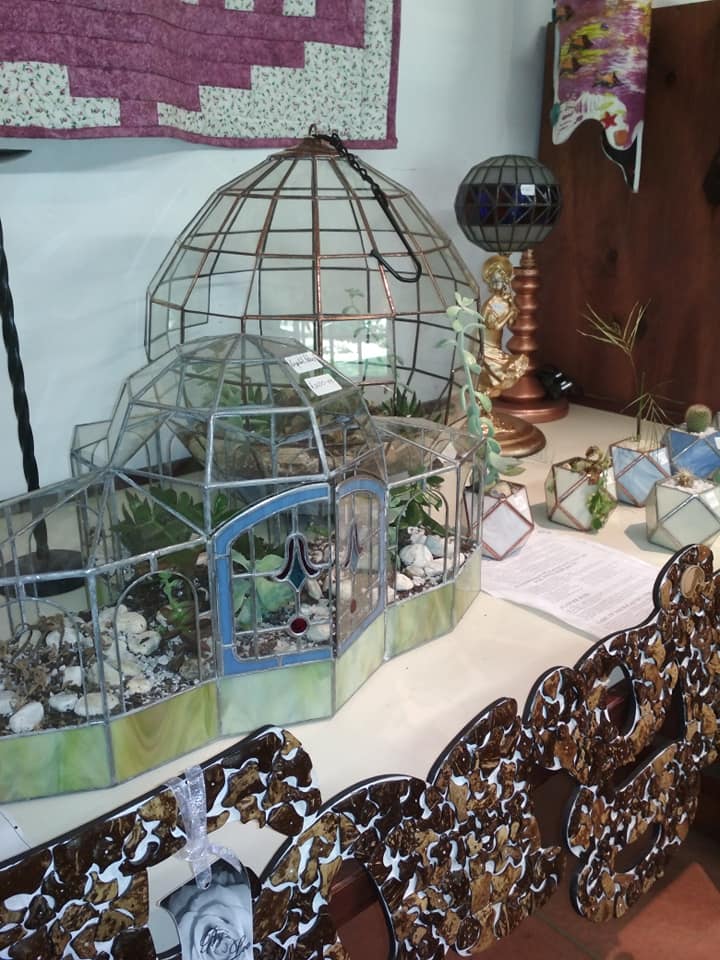 Glass is an artistic medium and fascinating items can be formed by subjecting glass to high temperatures. We have a variety of kiln-formed glass which involves fusing (joining together) and slumping (molding) pieces of glass. Artistic glass items are often best combined with other objects such as dried leaves, hand paintings or pieces of copper.
Contact us for inquiries and bookings.