Here's summer!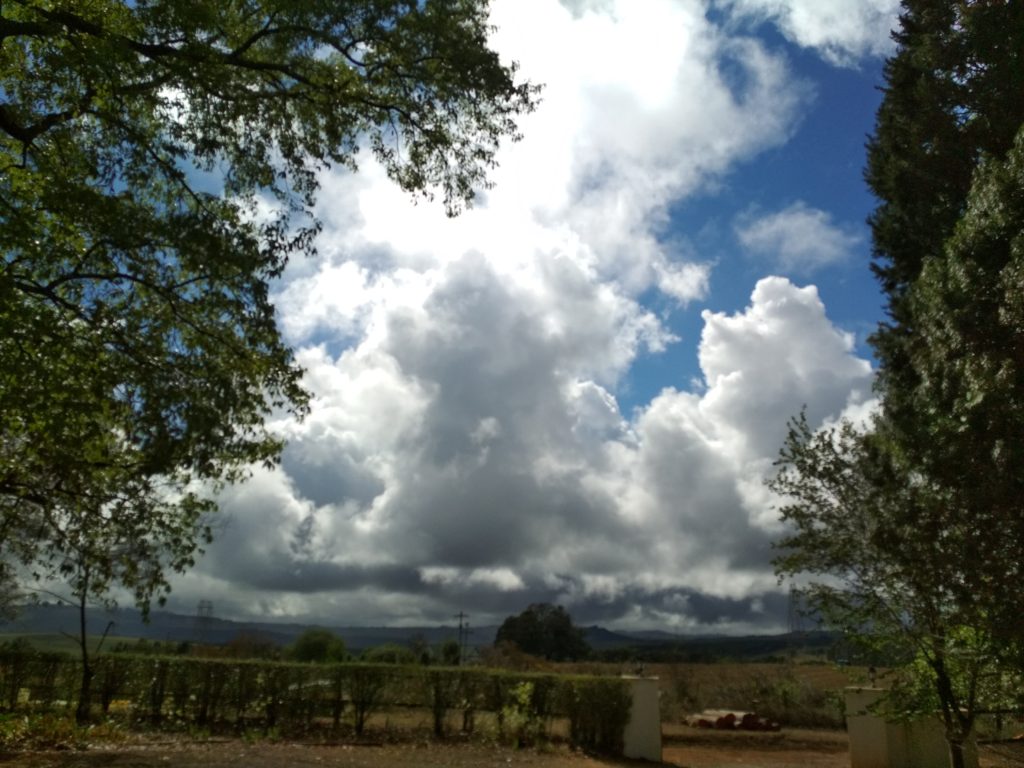 After a very dry winter we're seeing the rain return to the Midlands, washing off the dust and turning everything green again. Projects we have on the go at Millgate at the moment is one to eradicate, or at least reduce, the number of invader species around the property. The above pic shows our new vista from our Crafty Mole pub and we can see right across to Curry's Post now that the overgrown section over the road has been cleared.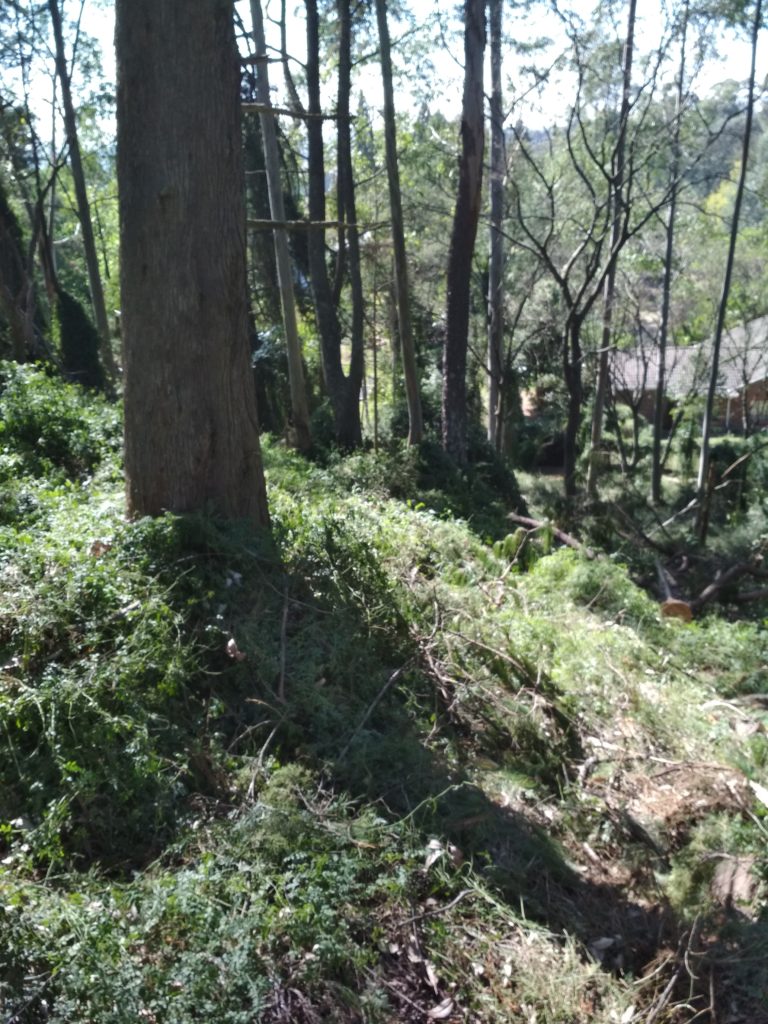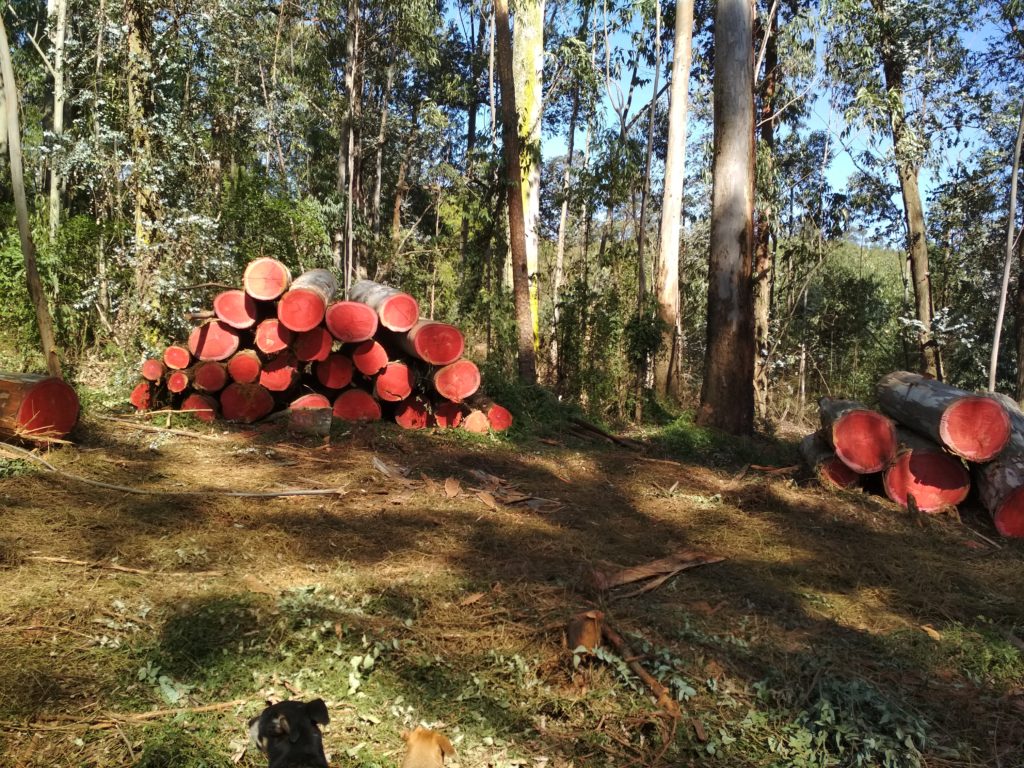 The pictures above are before and after (or rather during) the clearing of our small forest of invasive, self seeded gum trees that have taken over the area. The project is being handled by the Working for Water project . Essentially a project by environmental Affairs to eradicate invasive species – ultimately using the timber for school furniture and other locally produced items. We will be planting indigenous trees and shrubs as well as fruit and other sustainable crops on the rehabilitated acre or so. We'll also be building a picnic site with braai facilities, the views from up here are fantastic.
Winter comes.
As Summer winds down, the Kwa-Zulu Natal Midlands relaxes and comes into it's own. Over is the frenetic holiday season of midsummer. The days mellow with plane tree leaves taking on the first yellow shades of autumn. The weather becomes calmer, the rainy days slowly receding to a cooling shower in the late afternoon, clearing the air for a still bright and pleasant evening. Up the road, Rawdon's chestnut trees are fit to burst with bright spikey fruit, rewarding those, properly equipped with protection from the thorny cases, a feast of bulbous nuts roasted in the coals of the evening braai. Of course, that braai enhance with the product of some of the finest beers brewed here in the Midlands, by now, several craft brewers.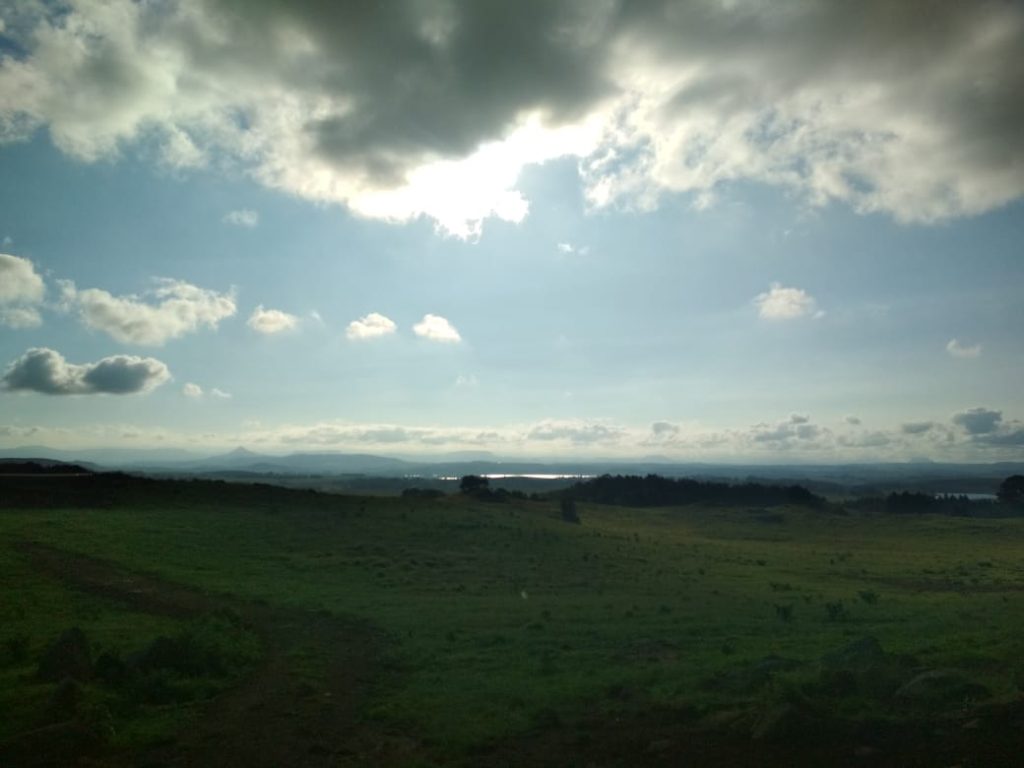 Late summer rains have engorged the rivers and streams that tumble through the vales with the results of seeing the waters of Midmar Dam crest the wall and swelling Howick Falls. The fields and pastures that populate the surrounding hills show countless shades of green, or healthy, earthy brown where the first autumn crops have already been harvested. The veld is awash with lilies and other indigenous flora and many a home is surrounded with bountiful gardens of rose and dahlia.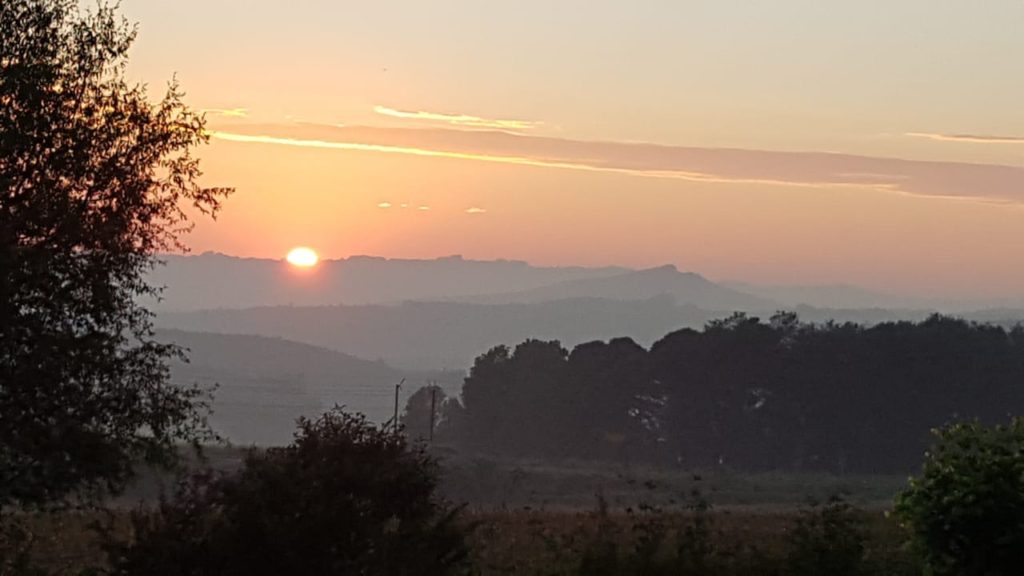 Best of all, we're out of season, so the crowds are absent, the days still long, the weather perfect – all ingredients for a welcome break here at Millgate Cottage.